Create your own baby shower invitations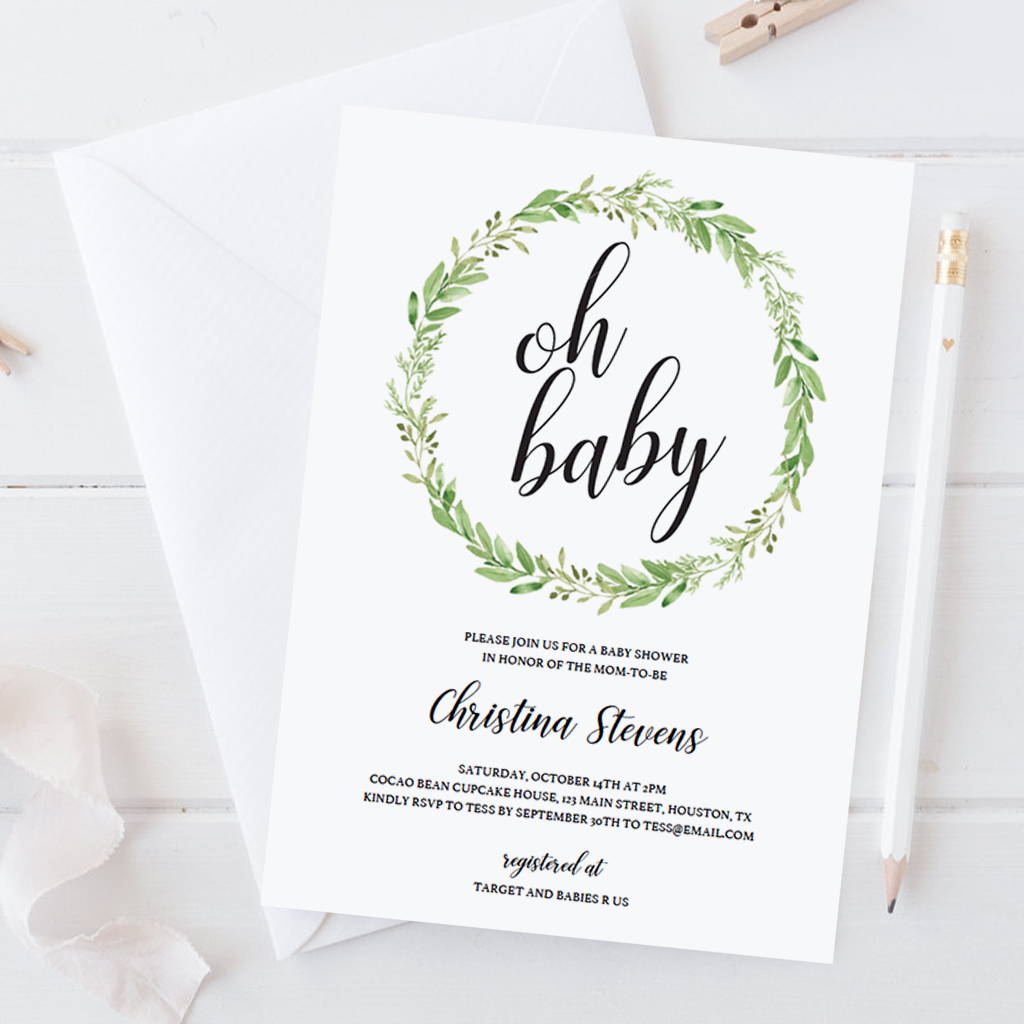 Are you planning a baby shower and don't want to waste your time and money on an expensive designer to create the baby shower invitations for you? Why don't you do it yourself?

At LittleSizzle you will find unique AND affordable baby shower invitation templates. Yes, you can easily create your own baby shower invitations! Simply download the files, open them in Adobe Acrobat Reader (free version available), personalize with your own words, print and trim. You can even include one of our matching book-request cards or diaper raffle tickets to your invites.

All of our templates come with a detailed instruction guide with some great tips and tricks on how to edit, print and trim and suggestions on paper choice and print shops. This ensures that customizing your baby shower stationery will be an easy and fun DIY project that anyone can do! Try it out with our FREE sample.

Print the items at home in a matter of minutes or have them printed at your favorite print shop. Everyone will be delighted when they receive your beautiful invitation! And you saved yourself some time and money to focus on the party itself! Don't forget to check out our printable baby shower games and activities and matching baby shower decorations!
CREATE YOUR OWN BABY SHOWER INVITATIONS IN 3 EASY STEPS
(Scroll down for a FREE sample template)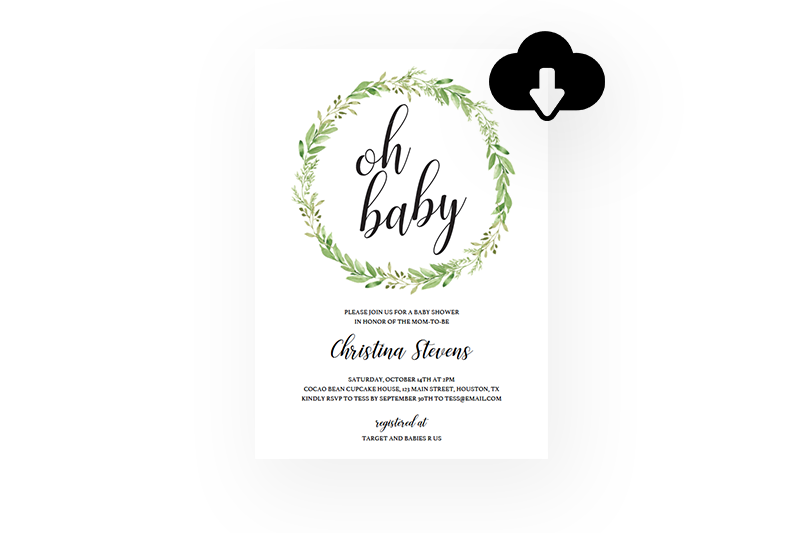 All of our items are instant downloadable files. After purchase you will receive a download link immediately on screen and an email will be sent to you with a link for your download.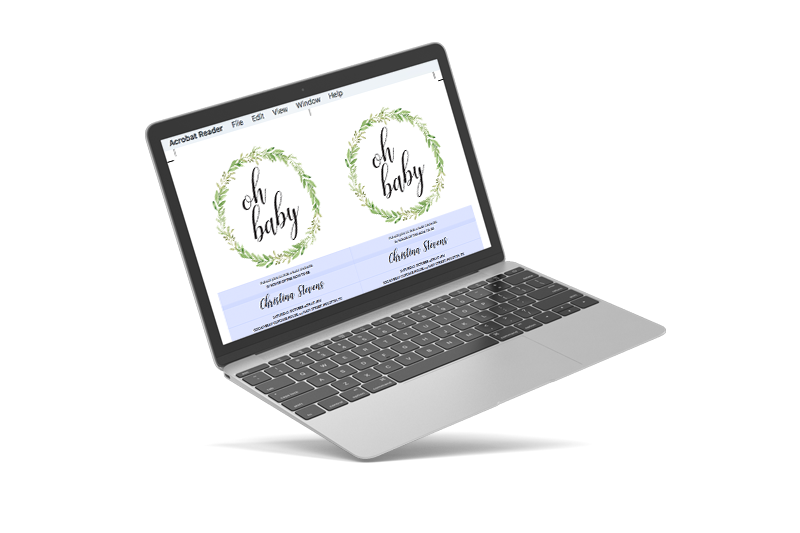 Open the file in Adobe Acrobat Reader and start customizing the item yourself. Create your own look and give it a personal touch. A detailed instruction guide with tips & tricks on editing, printing, trimming, paper choices and more is included.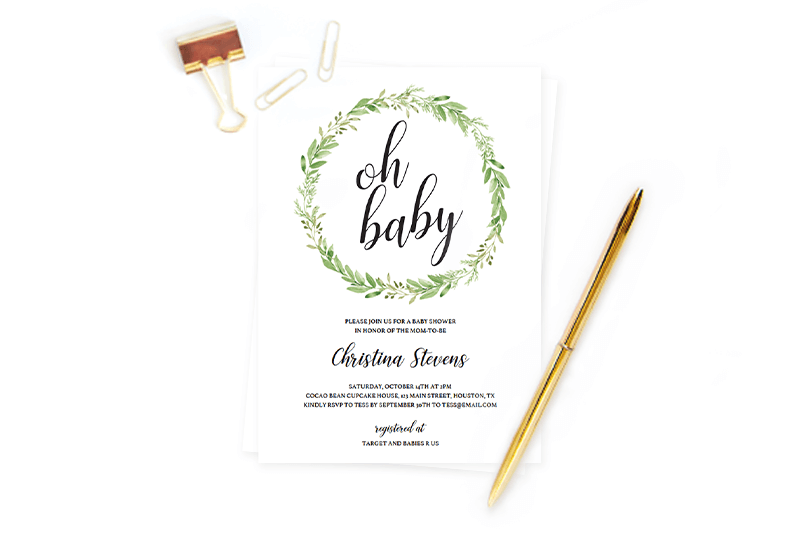 Print the items right from your computer in a matter of minutes or have them printed at your favorite printshop. Trim the stationery and WOW everyone with your beautiful paper goods!
Download a FREE sample template
Not sure if a printable template is right for you? Try it out first and decide if you're up for it! Subscribe to our newsletter and download our free sample template + instruction guide.
 
CELEBRATE THE ARRIVAL OF THE LITTLE ONE AND GET THE PARTY STARTED!
Start shopping and make planning your baby shower a fun DIY project!